A research company that « rocks »
No fancy effects or unnecessary makeup. Just a beautiful truth.


Elegant, yet flexible, and fantastically effective
Highlight any aspect of your life, at home or in your workplace. Extending it with our solutions, you have full control.


Our horizons are open to innovation
But your next is our now.


That's all about it
We just wanted to show you that there is another side of science: the one at your service.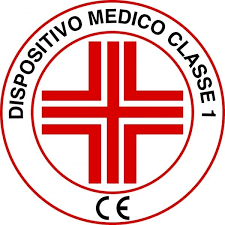 Class I Medical Device
According to directive 1993/42/EEC
DM 1526769/R (BD-A95E27) - DM 1526777 (BD-A95E26)
DM 1638137/R (BO-D2118)
DM 1638185/R (BO-D1718) - DM 1638186/R (BO-D1518)
DM 1638187/R (BO-D1218) - DM 1638188/R (BO-D1118)
In every second of your life, you are exposed to the threats of invisible enemies.
Bacteria, viruses, and allergens are always around you.
BIOVITAE® is an appliance (patents pending) protecting from pathogenic microrganisms and from airborne pollutants, with the shape of a common light bulb. And installs in your existing light fixtures, as it retrofits with every existing socket.
OUR RESEARCH AND DEVELOPMENT ACTIVITIES
At the base of our products there is always a serious scientific activity.
ABOUT
Our story began long ago. And has taken us to you.
Biography

NEXTSENSE is an innovative "extra muros" research company, recognized from the Ministry of Economic Development (MISE), which has the goal to bring to people exceptional solutions derived from any groundbreaking scientific research, combining intelligent software systems with the latest available knowledge and technologies.

We operate in the field of translational research, with the aim to bring down the gap between the results of pure research and the application of the best scientific experiences to everyday life.

With the use of advanced tools and without losing the focus on the national and international guidelines, we provide high performance in terms of technical and professional quality, thanks to the commitment and passion of our staff and the constant search for the highest organizational quality that, with continuous technological updates, characterize our growth.

We guarantee the satisfaction of our customers through the principles of ethics, humanization, participation, efficiency and effectiveness of our researches. Each activity is planned and monitored through a dynamic process, which results from the continuous confrontation with the principles of best-practice.

And our main purpose is the focus to meet customer's expectations, in terms of satisfaction but also in terms of validity for the given solution.

Our company is vibrant, dynamic, solid and thinks to its growth in a course of humanity and progress.
CONTACT US
Any questions? Just drop us a line.
Company Info
HEAD OFFICE
Via Trento 143A, 84129 Salerno
ADMINISTRATION
Via Della Rotonda 36, 00186 Roma
RESEARCH & DEVELOPMENT DEPARTMENT
Via Salvator Rosa 36, 84091 Battipaglia (SA)